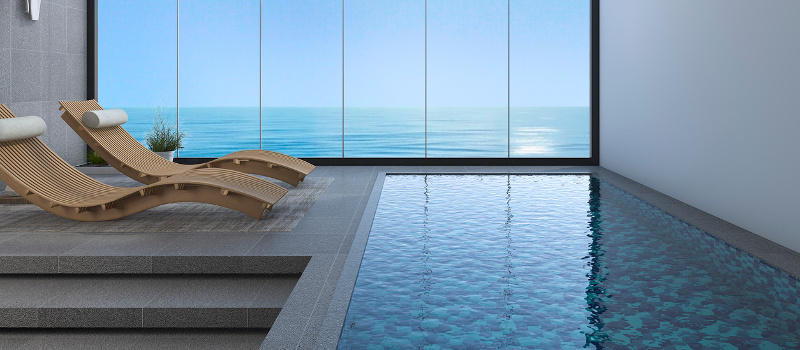 Swimming pools provide a number of benefits. They're great for your health, for cooling off on a hot day, and for having fun with the family. The only thing better than having a wonderful place to beat the Florida heat is having an exceptional swimming pool design that is the envy of the neighborhood. If you are looking for something unique, read on for a few hot trends you might want to consider for your 2018 pool project:
Forget Kidneys, Ovals, and Rectangles — In fact, forget anything you've ever thought about when it comes to traditional swimming pool design. The sky is the limit when you work with a custom pool builder. You can get just about any shape or configuration you desire, so go ahead and think outside the box. Go for round, freeform, or even shaped like something you're passionate about.
Take it Indoors — A pool inside? Yes! While indoor swimming pool design isn't for everyone, it can be ideal if you would enjoy added privacy, ease of temperature control, reduced pool chemical usage, lower utilities, and the other benefits that an indoor pool can provide.
Top Trends in Swimming Pool Design — If your property can support it, a split-level with wet-edge or infinity profile are among the top trends to consider for your swimming pool design. There is also a trend right now that involves getting creative with pool tiling. Consider something unique, like really dark tiles or the elegance of all white, for example. Water features, such as incorporated spas and waterfalls, are also still popular options for swimming pool design.