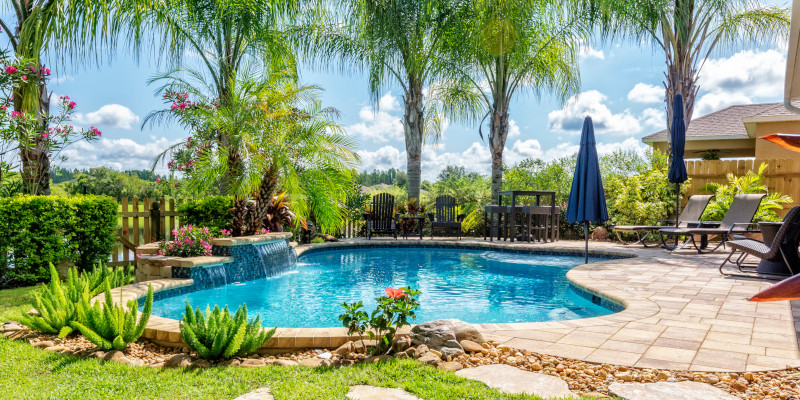 Adding a pool to your Florida home can actually increase your property value. Combine that with the hot and humid climate of the area and you'll find you have quite a few reasons to start looking at options for installing your very own swimming pool. We have helped many customers plan for their pools, and we thought it might be helpful to share some things to consider when you are choosing your swimming pool design.
What material do you want your pool made out of? The most popular swimming pool materials are concrete, vinyl, and fiberglass. Concrete is the most expensive but also the most durable and customizable.
Do you want an indoor pool or an outdoor pool? There are benefits to each and only you can decide what will best suit your needs. The swimming pool design will vary based on which of these you choose.
How much space do you have? What is the main function of the pool? How do you want it to tie in with your landscaping? These are all individualized questions that need to be answered before you can really begin the designing process.  A pool utilized mainly for swimming laps is going to look very different from a pool meant for hosting pool parties.
Now that you have more of an idea of what exactly you are looking for in a swimming pool design, it is time to call a contractor. Choosing the right contractor will make the entire process flow smoothly.