If you have been thinking about putting a pool in your backyard, you have probably considered the pros and cons of above-ground and inground swimming pools. Perhaps you worry about adding such a permanent fixture, or the cost. But in the end, there are many benefits of choosing an inground swimming pool design.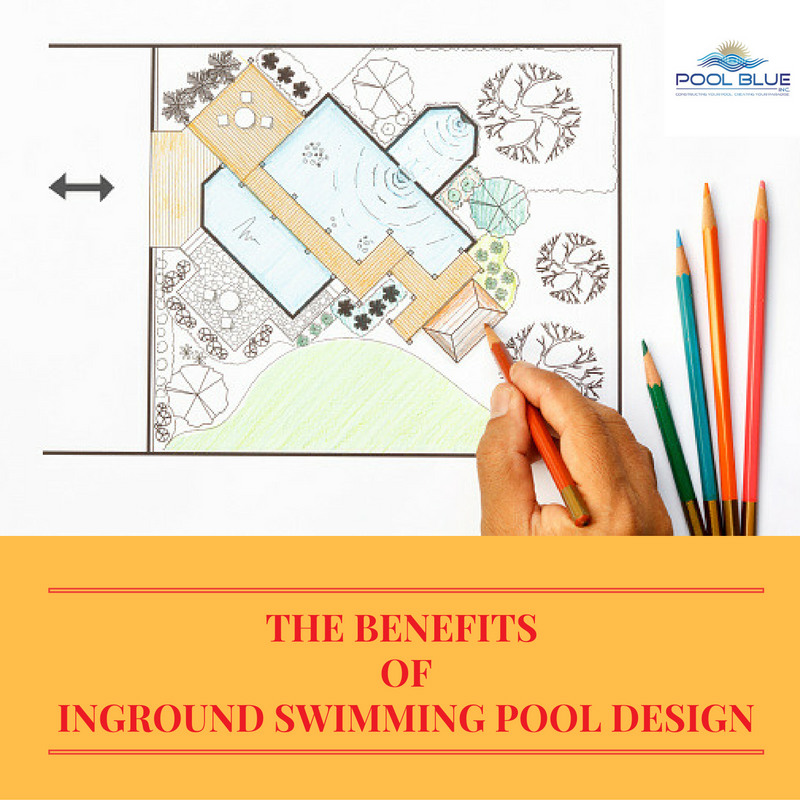 One of the most obvious benefits is the beauty that an inground swimming pool design adds to a yard. Above-ground pools are often eyesores. Inground pools flow with the yard and add to the scenery. Landscaping and décor can be added around inground pools to create the look of a backyard oasis.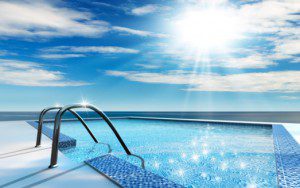 Another obvious benefit is the longevity of an inground swimming pool design. After the hole is dug for the pool, a strong structural frame is added to support the size and shape of the pool. This frame guarantees that you will be able to enjoy your pool for decades to come. You will not have to worry about punctures or the wear and tear that above ground-pools experience.
Size is another benefit of inground swimming pool design. With above-ground pools, you are stuck with whatever size is available. With inground pools, you can create custom pools with any shape or size. If you wish to get cardiovascular exercise in your pool, a larger pool for swimming laps can be constructed. You also have the benefit of choosing the pool's shape. Swimming pools no longer have to be a rectangle or circle; the design of your inground swimming pool is completely up to you.
If you are interested in having an inground swimming pool built into your backyard, our team at Pool Blue Inc. would love to help you. We are located in Lakeland, Florida and have over 20 years of experience. We specialize in custom pool design and know that we can help you make your dreams into a reality!