When considering what type of pool you should put into you backyard, it is important to research the many types of designs available to you. When it comes to swimming pool design, your imagination and the available space in your yard are the only limits. Some of the many swimming pool design options available to you are: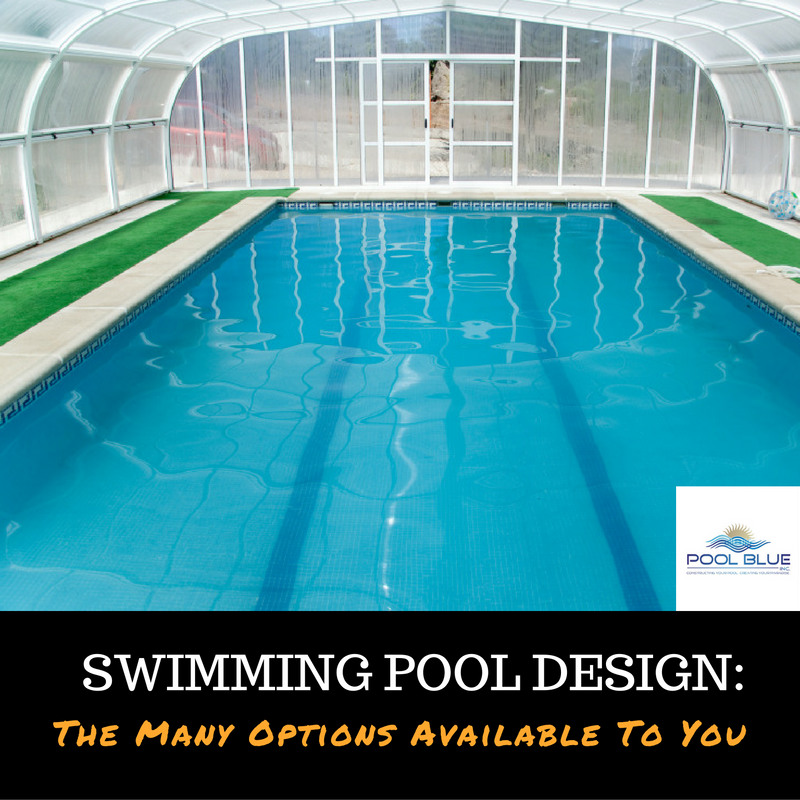 Inground. Inground pools are a great way to add beauty and fun to your backyard. Since they are built in, they have the benefit of longevity and being part of the yard's décor.
Above ground. Above ground pools are temporary pool structures. They do no have the strength or longevity of an inground pool, and their price reflects this. However, they are portable, which can be a huge benefit in some people's eyes. The downside is that it won't blend very well into your backyard, and it won't add to your home's value if you decide to take it with you when you move.
Vinyl. Vinyl inground pools are the least expensive type of inground pool, as well as the least durable. The vinyl liner will need to be replaced approximately every ten years.
Concrete. Concrete pools can either have concrete poured into wooden forms or made with concrete blocks. They are harder to build than most pools.
Gunite. Gunite pools are the most popular swimming pool design in the USA. The structure of the pool is set with rebar rods for strength and durability. Next, the gunite (cement and sand mixture) is sprayed over and around the rebar. This will be smoothed and allowed to dry for about a week. After everything is dry, the finishing touches of plaster, concrete paint, tiles, or fiberglass are applied. These pools can be built into any shape or size and will last for years to come.

Whatever your choice of pool, Pool Blue Inc. is here to help make your dream a reality. We specialize in custom pool design and have over 20 years of experience. We service the Lakeland, Florida area and would love to help you create your own oasis. Call us today to get started!