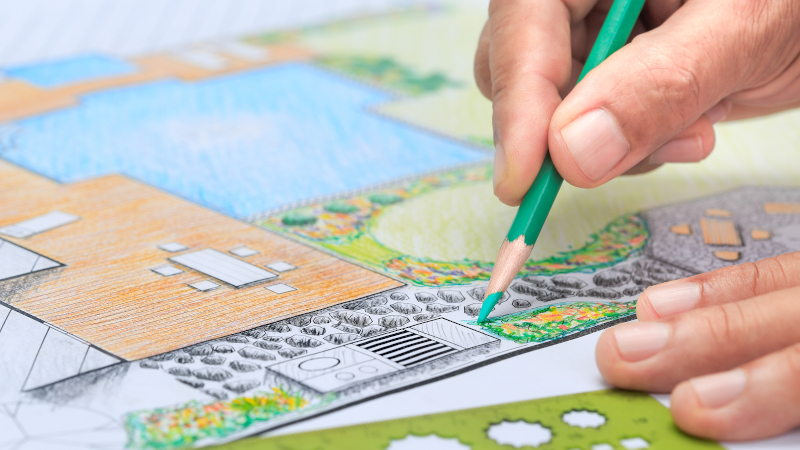 If you are planning on building a swimming pool in your backyard, you need to have a professional help you with inground pool design. The design of the pool is really important, and a good design just can't be beat. When a swimming pool is designed well it will be beautiful, functional, and will last for a long time. The great thing about inground pool design is that most professionals will work directly with you and ask for your ideas, input, and will discuss your wants and wishes for your pool. You will be able to be involved in the process, which will be a fun experience and will guarantee that you will be totally in love with the design of your pool.
Inground pool design includes a lot more than just the size of the pool. Most often, the size of the pool will depend on what space you have available in your yard. Where you really get freedom in design is the shape of the pool, whether it has any water features like a waterfall or fountains or adding fun things like diving boards and slides. You can design rock features, an attached hot tub, or a pool with a great shallow end for little swimmers. The great thing about working with a professional is that they will be able to show you options and give you suggestions that you may not have considered, or even knew was a possibility.
At Pool Blue Inc., we can help you with inground pool design. We have been designing pools for a long time and we do excellent work in both the design process and the building process.