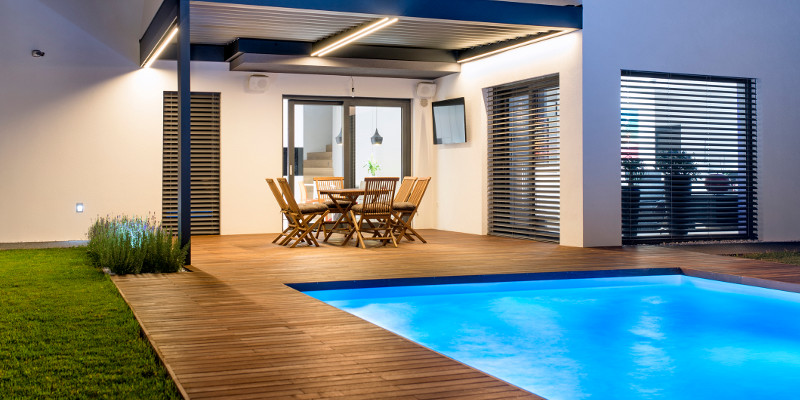 Having a backyard swimming pool is a wonderful addition to any yard. It not only makes the landscaping look beautiful, but it also gives your family something to do to get out of the house and enjoy the fresh air.  Swimming pools are the perfect place to gather family and friends and make good memories that will last a lifetime. When you have your own pool, you also have more privacy and do not have to share the space with strangers like you do at a public pool.
If you dream of having a swimming pool but are not sure if it will fit in the space you have, call a pool company for inground pool design. They will have all sorts of options for you and can work with the space you have to make it work. Inground pool design can help you visualize what the pool will look like.  Swimming pools come in all shapes and sizes, and chances are there is a way that you can get a pool installed even if your yard is a different shape.
Another great thing about inground pool design is that you have the option to add different features to your pool to make it perfect for your needs.  If you will use your pool for swimming laps and fitness, you can add lap lanes or design the entire pool to accommodate swimming laps. If you have kids, you can add slides and diving boards to make it fun and exciting.  You can even add beautiful rock waterfalls and different water features to create a peaceful and beautiful atmosphere.
If you are looking for an honest and experienced company to help you with inground pool design, contact us today at Pool Blue Inc.  We can help you get the pool of your dreams that will be customized to the space you have available. We have over 20 years of experience designing and building beautiful inground swimming pools and we are confident you will be happy with your new pool.