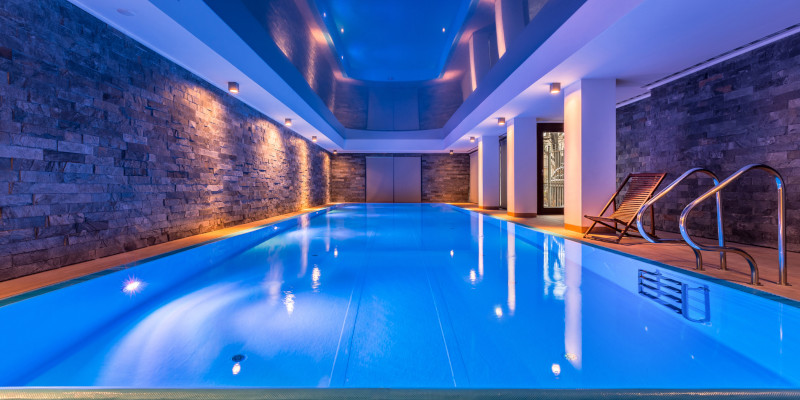 Would you believe that indoor pools require less maintenance than outdoor pools? It's true! With an outdoor pool, you have to clean out leaves, insects, or other outdoor debris that are a non-issue with indoor pools. With the proper upkeep and care, your indoor pool will stay clean, fresh, and usable year-round. Here are some quick tips to remember about maintaining your indoor pool:

Routine shocking. When your water chlorine level exceeds 0.3ppm, then it's time to shock your pool. This process of over-chlorinating will get rid of waste that can't be handled by the pool filter. Make sure you have proper ventilation while you do this!
Vacuum your pool interior frequently or brush the bottom and walls every week. This will help to prevent mold and algae growth. It will also reduce the stress on your filter.
Speaking of your filter, CLEAN it! Your filter should be cleaned regularly with a filter cleaner. Make sure you rinse thoroughly after washing to remove any lingering dirt or debris. Routinely check your hoses and fans to make sure they are operating properly.
Ventilate your pool room properly. Use a good dehumidifier and a pool cover to control the moisture content in the room. Make sure you have a good vapor barrier in place at your doorway. We highly suggest using moisture-proof insulation in the walls and ceiling as well.