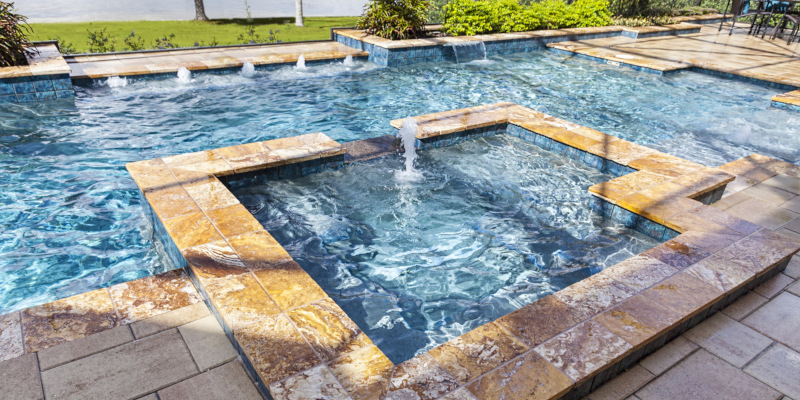 Here at Pool Blue Inc., we are more than happy to go over our previous design work with you to help you create a reality from your list of backyard pool ideas. For this purpose, we have created various photo galleries on our website of our work for you to enjoy– here and here for example! We want to turn your ideas and dreams for pool designs into your paradise! Whether your dream is simple or complex, we are here to help you make it a reality. Here's a quick overview from some of our previous designs to help you get thinking, but just remember we've got a whole lot more where they came from with over 20 years of experience in the Lakeland, Florida area. Call for a consultation today for more ideas on building the backyard pool of your dreams. We want to help you with all the adjustments your design needs to make sure you will love the final product and be a proud pool owner like so many others!
Do you want to protect your kids from pests and sunshine while they play in the pool? Use a screening structure around your pool for the enclosure.
Do you want to add a water feature to your pool design? A fountain or waterfall may be the first things that come to mind, but you can also add things deck jets, sheer arcs, and in-pool-spas.:
Do you know what you can do with sun shelves?  Sun shelves are not only a perfect place to add a fountain or to play in more shallow water, but they are also a great way to section off different areas of your pool. They can be used in sequence to create a staircase effect or in a corner where you can complete the relaxation by adding a sun chair to the water-logged platform. They can be rounded, stepped, or have various drop-offs. A unique use of sun shelves can provide a powerfully unique aesthetic to your pool. They can be used separately or in combination with swim-out benches to variegate the water of your pool for your use and your family's as you will.