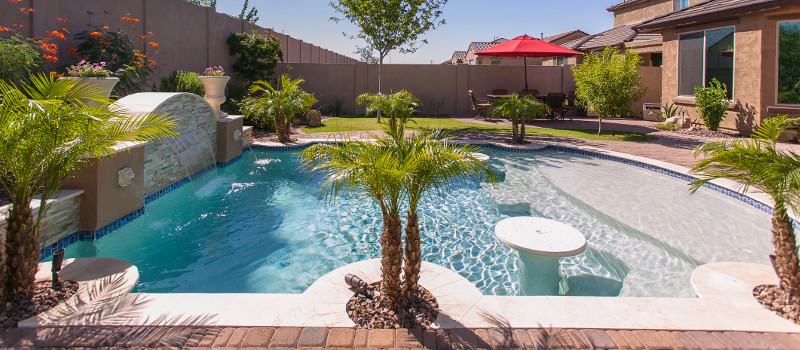 People come in all shapes and sizes – and your pool can, too! Pools don't necessarily have to be a large rectangle or oval. At Pool Blue Inc., our team of expert builders specializes in custom pool construction. Indoor and outdoor pools are our specialties, but you can be the artist in how your pool should look. With our custom pool construction team, you have the power to create your own oasis.
Your paradise also comes with added benefits. The value of your home will increase, especially since owning your own pool is in high demand in Florida, particularly during the hot and humid summer season. You can bring your family together for many days and nights of fun with your own pool. Think about it – everyone is unplugged from phones, games, and computers, and instead splashing, talking to each other, and most importantly, bonding with one another. Technology can't replace human interaction. Pools can help strengthen relationships by unplugging your family from virtual reality and plugging into the real world.
We not only specialize in custom pool construction – we also believe that the area around the pool is just as important as the pool itself. Have one of our custom builders pave a pool deck that's perfect for barbequing, socializing, and keeping an eye on your children. In addition, we can add waterfalls around your deck to add a more naturistic vision to your property. No matter the size of your backyard, our team of experts will work with you on what you want and how you want it. It's your home – make this your own paradise!