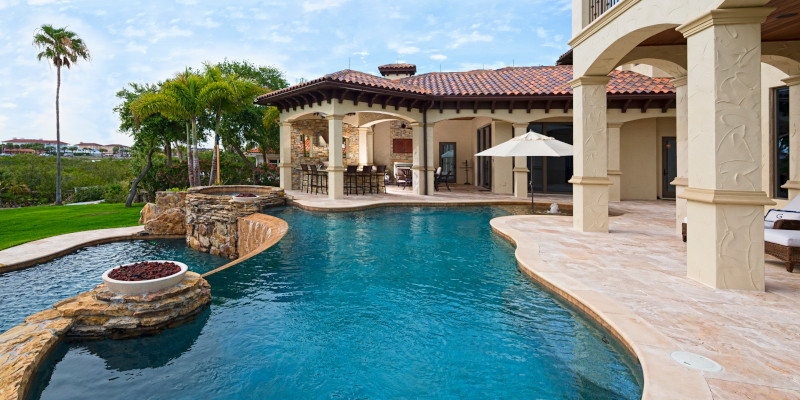 Living in Florida can make you long for a swimming pool of your own that you could enjoy year-round. If you're thinking about installing a pool, you may not realize how many options you really have. At Pool Blue Inc., we specialize in creating custom inground pools that are completely unique to your specifications. Are you hoping to add a waterslide for your kids? Consider it done. Do you want a waterfall cascading down into the main pool? We can make that happen. Custom inground pools allow you to turn your dream into a reality.
Some benefits of designing your own pool include:
Being able to choose a pool shape and size that will perfectly fit in with your landscape, space, and functionality needs. Imagine a lap pool the exact size to fit you; or a backyard escape for winding down at the end of a long work day. Custom inground pools are tailored to meet YOUR needs.
Flexibility to add unique features such as waterfalls, zero entry, play features, or an infinity edge. Custom lighting can be installed to make your pool area useable at night as well.
Ability to select your own materials for a completely unique look. You have a variety of choices when it comes to the color, pattern, and texture of your pool design. Add a custom mosaic to the bottom of your pool or create an artistic border to really stand out.