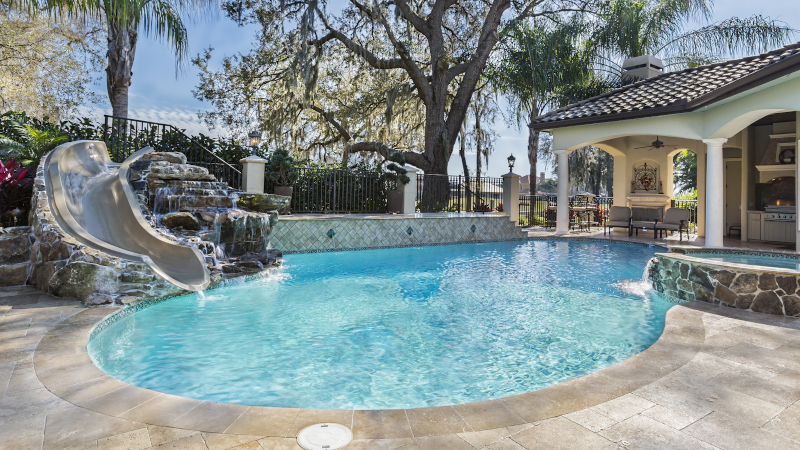 When you are thinking about putting a pool in your backyard, there are a lot of things to consider. The size of the pool, the shape of the pool, where is the best place to put the pool, and that is not even mentioning all the design choices you will have to make. It can be overwhelming and difficult to go through the process of putting in a swimming pool. That is why you need to find a company that will not only install your swimming pool for you, but that will also do custom inground swimming pools.
Every property is shaped differently and is a different size. A cookie cutter swimming pool plan will not work for most people. Like your yard, pools can be shaped differently and can be a huge variety of sizes. When you use a company that specializes in custom inground swimming pools to help you design and build your swimming pool, you will ensure that you will get the best possible design for the space you have available. You will get to have a pool on your property that was made to go there, blending in like it was always there. Your new pool will look beautiful and will add so much to the look and feel of your property. You will have your very own backyard paradise that you can use whenever you want.
If you are looking for a company that does custom inground swimming pools, look no further than us at Pool Blue Inc. We have a lot of experience designing inground pools and we can help you create a design that is ideal for your backyard.