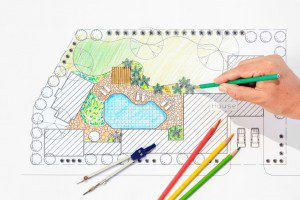 With the weather in Lakeland being warm and sunny almost year round, a pool can make a great addition to your backyard.  If you're considering having a backyard pool installed, but aren't sure what you want yet, you need to explore different backyard pool ideas.  Here are some places to get them:
Someone else's yard.  Think back . . . have you seen any pools in a friend's yard that you just loved?  Go take a picture of it, and we will design something similar.
The internet.  If you're really stuck and have no backyard pool ideas, search the web and see if anything catches your eye. Pinterest is an especially great place to look.
Your imagination.  Maybe you already have an idea and just need help planning it out.  Our experts are ready to create your custom pool design.
Past jobs we have posted on our website.  Our website is a great place to start, so go check out some of our recently completed jobs.
Ideas from our professionals or our owner.  We have many years of experience designing pools; if you need backyard pool ideas, you can always ask us.
Give our experts at Pool Blue Inc. a call today; whatever backyard pool idea you decide to go with, we are ready to start constructing it for you.